Modern Comfort with an Innovative Touch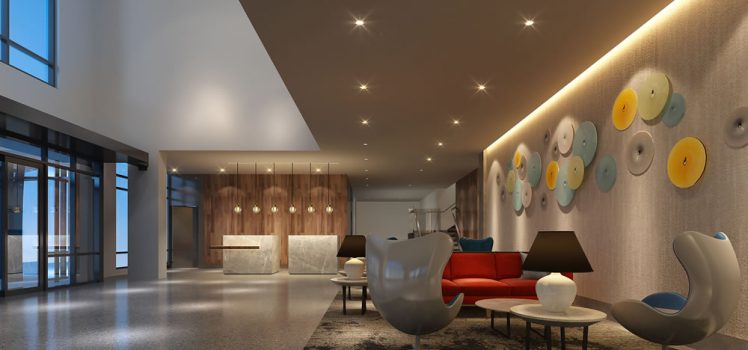 Modern comfort enriches our lives, so why shouldn't it enrich your trip as well?
We're firm believers that all the cutting-edge comforts we've come to know and love shouldn't just be for home.
They should be waiting for you at your destination as well.
It's all about little details that make your travel experience just that much better.
Keyless room entry with our app?
Got it. No more fumbling around with luggage while you try to pull out your keycard.
Trying to stay healthy while you're away?
We've got you. Vending machines stocked with delicious, healthy alternatives to chips and candy bars will be waiting.
Indeed, the little innovations are great, even if some of them are not so little…
Why settle for a small television barely larger than a computer monitor when you could have a 55" inch flat-screen TV in your room?
If you're staying with us, you can.
And that's not just for some luxury suite. That's our standard in every room.
And of course, that doesn't cover the slippers and robes, coffeemaker, tea kettle, linens and additional amenities that you'll have in your room.
Or the state of the art fitness center and indoor pool downstairs.
Or the mall, movie theater, bowling alley, or sports complex right down the street.
You get the idea.
Modern comfort shouldn't be something you leave at home.
We'll have it waiting for you when you get here.