Happy Summer! Here's What's Happening in Tukwila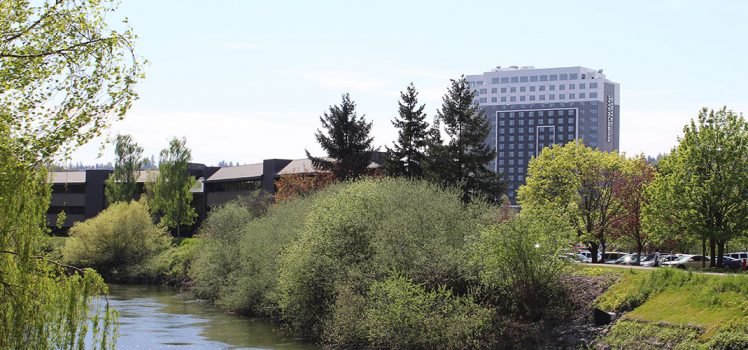 Now that summer is in full swing, it's time to get out and hit the town! Tukwila has a full lineup of events happening this month. Here's a sneak preview of a few of them:
Live Music in Waterleaf Restaurant & Bar
Hotel Interurban
Fridays from 5-8pm
Okay, we'll get a little self plug in here first. We're officially introducing live music in Waterleaf Restaurant & Bar on Fridays. So swing by for an eclectic variety of tunes showcasing local artists to start your weekend off right.
See You in the Park
Wednesday, July 11 (Foster Park), 18 (Riverton Park) & 25 (Tukwila Park) from 5-7pm
Pack a picnic and come enjoy live music, lawn game, arts & craft projects, and more! Meet Tukwila Parks & Recreation staff, and share what you love or would like to see improved at your local park.
Touch-a-Truck Safety & Emergency Preparedness Fair
Westfield Southcenter South Parking Lot
Saturday, July 28, 9am-1pm
Climb into buses, fire trucks, heavy-duty rigs, and more! Get educated on safety as with activities which helps kids make decisions in case of an emergency.
Family Outdoor Movie & Music Under the Stars
Tukwila Community Center
12424 42nd Ave S
Friday, August 3 at 7:30pm
Grab blankets & lawn chairs for a family concert & movie night under the stars! The 7:30pm entertainment will be the Mariachi Fiesta Mexicana, followed by a showing of the movie Coco at dusk.
Tukwila Family Fest
Cascade View Community Park
14211 37th Ave S
Wednesday, August 22 from 5-8pm
Celebrate Tukwila's diverse communities with an evening of music, resources, arts & crafts, and much more.
Reading by the River
Duwamish Hill Preserve
S 115th St., Tukwila
Storytelling, music, demonstration gardens, treats, giveaways, and history of the Duwamish Hill Preserve (fun fact, "Tukwila" is the Duwamish word of "Land of Hazelnuts," which is where Hazel, our Relay Robot, got its name!).