The Holiday Season Has Arrived!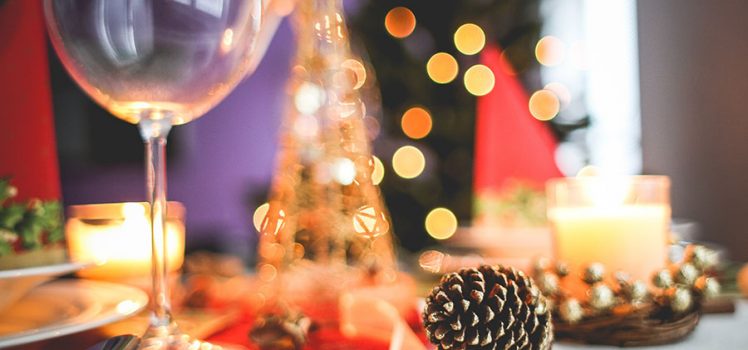 The holiday season has begun, and you know what that means:
Time to celebrate!
It's called the most wonderful time of the year for many reasons, and we can think of a few to make your spirits bright.
We've got plenty of events happening at Hotel Interurban and Waterleaf Restaurant & Bar in November and December.
Take a look below, check them out, and we'll see you in Tukwila soon!

INTER-BOURBON RECEPTION WITH WOODINVILLE WHISKEY
Thursday, November 8 | 7:00pm | $80 all inclusive
Enjoy an evening of all things whiskey.
Start your barrel-aged adventure with a cocktail reception featuring stations of delectable bites including Scottish "Cranachan" Parfaits and Whiskey BBQ Pork Sliders, each paired with a cocktail or pour of Woodinville Whiskey.
End the night as a bartender with a fun-filled craft cocktail competition where you and your team will create your own libation to impress a group of judges.
Woodinville Whiskey Co., awarded "Craft Whiskey of the Year" and "Craft Rye Whiskey of the Year" two years in a row by the American Distilling Institute, are known for their unique, high-quality crafts. Utilizing the time-honored traditions of bourbon and the highest quality of locally grown grains, they are able to produce some of the area's best whiskey.
---

THANKSGIVING DINNER
Thursday, November 22 | 2:00pm to 9:00pm | $50 per adult | $20 per child 12 and under
Bring the family to Waterleaf Restaurant & Bar and leave the cooking to us.
Savor seasonal eats along with Thanksgiving classics and Tiny Turkey choices for the kids while you enjoy time with those who matter the most.
To make a reservation, please call 206.278.7800.
---

CHRISTMAS DINNER
Tuesday, December 25 | 2:00pm to 9:00pm | $48 per person
Experience a festive celebration at Waterleaf Restaurant & Bar this holiday season.
Delight in favorite holiday flavors with Spiced Wenatchee Apples and White Chocolate Peppermint Crémeux while you cheers to all your merry memories.
To make a reservation, please call 206.278.7800.
---

WATERLEAF ARTIST SERIES
Fridays and Saturdays | 6:30pm to 9:30pm
Stop by Waterleaf Restaurant & Bar to listen to a diverse group of local musicians while savoring seasonal bites and sipping on hand-crafted cocktails.
Check out our schedule of talented artists below:
November
Friday, Nov 2 | Kellie Rose
Saturday, Nov 3 | Santa Poco
Friday, Nov 9 | Chris Stevens Band
Saturday, Nov 10 | The Haus Band
Friday, Nov 16 | Kellie Rose
Saturday, Nov 17 | Reuel Lubag Trio
Friday, Nov 23 | Phil Slater
Friday, Nov 30 | Alex Britton
December
Friday, Dec 1 | Katie Kuffel
Friday, Dec 7 | Micah Heflin
Saturday, Dec 8 | Tim Turner Band
Saturday, Dec 15 | Alex Britton
Friday, Dec 21 | Sunshine Junkies
Friday, Dec 28 | Micah Heflin
Saturday, Dec 29 | Alex Britton