Fall in Love With Fall in Tukwila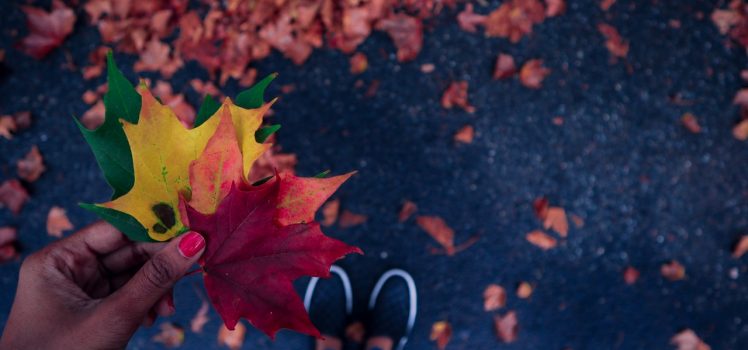 Who isn't a fan of fall around here?
Gorgeous colors, warm drinks, and the cheer of the holiday season looming large.
It seems to us that fall got a bad rap for a while many years back.
You could've called fall a "flyover season."
That dreary time between the fun of summer and the magic of winter.
But in recent years, fall has "fallen" back into favor.
It's now the season of pumpkin spice lattes (grab your own Starbucks® Pumpkin Spice Latte at Urban Roast), scarves, and football back on the television (including our Waterleaf televisions!).
Indeed, fall is now perhaps the trendiest season of the four, and we're so here for it in Tukwila.
So join us on the Seattle southside, as we celebrate everyone's newest favorite team of the year.
And we're definitely kicking things off in style, because we've got an entirely new menu at Waterleaf Restaurant & Bar!
Our new all-day menu exists at the confluence of seasonal, local, and delicious.
Get into the fall spirit with our new harvest salad, with whipped chevre, beets, pears, and oakleaf.
Enjoy local favorites like our cedar-roasted steelhead, with caramelized onion crepes, celeriac, and braised black kale.
Finish off your meal with a little slice of fall while enjoying our warm apple hand pies with salted caramel ice cream, and Braeburn apple butter.
Check out the full all-day menu here!
And that is most definitely not all…
Fall is also the time to start planning your holiday festivities, and we've got just thing to help.
Get the most out of the holiday season, and host your festive event at Hotel Interurban to receive special gifts for an elevated celebration.
Book an evening event Friday or Saturday, receive 1 gift.
Book a holiday luncheon any day of the week, receive 2 gifts.
Or book an evening event Sunday – Thursday and receive 3!
Here is the list of gifts:
Receive 5% off your Master Bill by paying with check or wire transfer
Gift certificate for a one-night stay, use it in your holiday raffle as a prize
Champagne toast for all attendees
Complimentary parking for all attendees
So come celebrate the upcoming holidays in style! Get in touch with us at sales@hotelinterurban.com or 206.278.7800.