Dining With Distance in Tukwila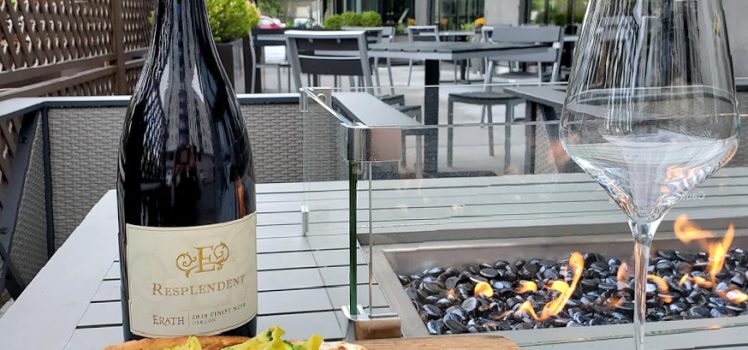 If you haven't joined us for dining lately at Waterleaf Restaurant & Bar, you're in for a treat.
Not only that, you might not even recognize the place when you arrive!
We've made some big changes to not only our menu, but our restaurant space as well.
First off, we're excited to share that we have reopened dine-in service and are ready to serve the community.
Our new Waterleaf experience has been redesigned with distance in mind.
So you can dine with confidence when you decide to dine out once again.
In the interest of public health, our dine-in service is at limited capacity with 50% seating.
If you are unsure about dining out for now, not to worry, because we've got your back.
We are still offering takeout and delivery, so you can enjoy Waterleaf in the comfort of your home.
You can see a few of our new menu and cocktail items here.
Give us a ring at 206.278.7800 or order takeout directly from our pages on Grubhub and Uber Eats.
Now, it may not be sleek or stylish to talk out, but your health and safety are the absolutely most important things to us.
That's why, in the past few months, we've introduced a whole bevy of new cleanliness practices.
So you can know that, behind every meal prepared, team members are going above and beyond to keep you safe.
For example, we've increased the frequency of cleaning and sanitizing culinary tools and kitchen work areas.
Not only that, team members wear full personal protective equipment, and sanitize sale systems between use.
These efforts don't just include the restaurant space, either.
We've increased the frequency and intensity of cleaning and disinfecting high-touch, high-traffic areas.
This includes light switches, door handles, remotes, elevator buttons, thermostats, and more.
We've even changed the space itself, we've made enhancements to our outdoor patio
It now comes complete with new garden lattice fencing and bistro lighting to create a relaxing atmosphere in an urban landscape.
Enjoy a brand new dinner menu with fresh summer cocktails and hang out on the cozy patio.
It's a whole new dining experience that's waiting for you on the Seattle Southside.
We look forward to seeing you soon!